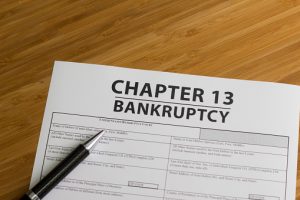 Chapter 13 bankruptcy is a powerful tool to help individuals manage financial distress. When filing for this form of bankruptcy, you have several options to consider, and a professional Westchester Chapter 13 attorney can help you make the best decision regarding your case. When you meet with an attorney, you will be given professional legal advice and guidance so that you know how best to approach filing for bankruptcy. Since the process can be quite complex, varying with your financial status, including assets, liabilities, income and expenses, it is best to consult with a Westchester Chapter 13 attorney to ensure that you have appropriate legal representation throughout the process. You need to be well informed about how the legal proceedings will unfold.
How Can a Chapter 13 Lawyer Help Reorganize Your Debt?
Chapter 13 is a bankruptcy designed for individual debtors who have some regular flow of income and are seeking an adjustment of their debt. Chapter 13 bankruptcy is used primarily for people with mortgage, maintenance, automobile, or tax debt who wish to keep their assets, yet need the time to stretch out their financial obligations over a maximum of five years. A Chapter 13 bankruptcy attorney can assist you with debt reorganization in the following scenarios:
For those that wish to retain their assets, but would also like to pay back their creditors under a more favorable payment plan.
For those that do not pass the means test but have some disposable income, although it may not be sufficient to pay back the existing debts under the current payment plans in place outside of bankruptcy.
For those that wish to save their house, condo, co-op, automobile but have fallen behind with mortgage or maintenance payments and wish the opportunity to do catch up over a 3-5 year plan.
For those that wish to strip off or knock out a second and/or third mortgage for real property that is totally underwater (the property is worth less than the mortgage debt).
For those that wish to surrender a house, condo, co-op that is underwater to limit existing obligations.
For those that may have tax burdens that may be substantially reduced or more comfortably managed in a bankruptcy plan.
For those that may qualify for a court-monitored loan modification to save a primary residence.
For those that may be eligible to rewrite a burdensome automobile contract by modifying the principal and/or interest.
What are the Standard Procedures for a Chapter 13 Bankruptcy?
If Chapter 13 is the right option for you because you have higher income and do not qualify for a Chapter 7 or you need to protect your assets or some combination of the two, you should expect the following:
You will begin paying a Trustee a pre-determined monthly payment consistent with the Chapter 13 Plan, due 30 days after the filing of the bankruptcy.
You will attend at least two hearings; the first hearing you will be examined by the Trustee concerning your income and expenses and your assets and liabilities. The second hearing will be in front of the Judge and generally the presentation will be made by your attorney and no testimony will generally be required on your part.
It is the Trustee's responsibility to pay your creditors after your Plan has been approved by the Court. Until then, he holds your money in escrow. Some creditors will get paid in full (secured debt-mortgage arrears- and priority debt-current taxes) and other creditors may get paid only a small percentage of the debt owed-credit cards.
Do the Chapter 13 Bankruptcy Attorneys at The Law Offices of David J. Babel, Esq., P.C., serve all of Westchester?
The experienced bankruptcy attorneys at The Law Offices of David J. Babel, Esq., P.C., serve the entire Westchester and Rockland County area, including Yonkers, Mount Vernon, New Rochelle, Port Chester, and White Plains.
Contact us today to discuss all of your options with an experienced Westchester Chapter 13 bankruptcy attorney.
A FRESH START TO WIPING OUT OR MANAGING YOUR DEBTS STARTS HERE!
Call the office for a FREE TELEPHONE CONSULTATION: (718) 881-2490