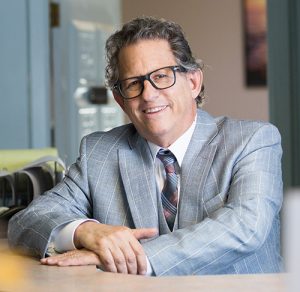 The Law Offices of David J. Babel, Esq. P.C., provides an experienced team of attorneys, focusing on helping clients in financial distress. One option that needs to be explored, among others, is filing for bankruptcy, enabling you to obtain a fresh start. You may be able to wipe out or manage your debt.
David J. Babel is an experienced bankruptcy attorney with 30 years of practicing law in Westchester and the Bronx and he can provide you with sound guidance and advice and professional legal representation so that you may gain assistance with one or more of the following pressing legal issues:
Creditor harassment
Lawsuits
Foreclosure
Repossession
Wage garnishment
Loan modification
Eviction
Say NO to creditor calls, garnishment, bank restraints, and foreclosure!
Say YES to keeping your assets; YES to a FRESH START
Protect Your Property with an Experienced, Dependable Bankruptcy Attorney in Westchester/Bronx
Before filing for bankruptcy, you may need to make an important decision regarding your eligibility and the appropriateness of filing a Chapter 7 or Chapter 13 bankruptcy. The Law Offices of David J. Babel, Esq., P.C. can assist you with this decision and provide you with the proper information to make an informed decision based on the current state of the law, including a thorough analysis of your income and expenses and assets and liabilities.
Know your options and know your rights!
Chapter 7 and Chapter 13 Bankruptcy: The Options
Chapter 7 bankruptcy typically applies to individuals who wish to discharge or get rid of most or all of their current debts to eliminate the burden of high monthly payments from financial obligations that are increasingly difficult to pay down. Examples of these debts include:
Credit cards
Personal loans
Medical bills
Auto repo
Outstanding utility bills
Older taxes
Such individuals pass the means test or income test for eligibility. Recent changes in New York State law provide further protection in maintaining your property while at the same time extinguishing debt in this type of bankruptcy.
Chapter 13 bankruptcy applies to individuals who do not qualify for Chapter 7 because they do not pass the means test and need to reorganize debt when income is too high. It also applies for those individuals who need to protect assets (for example automobiles, houses, condos, co-ops, or land), and where Chapter 7 will not provide adequate protection or exemptions in accomplishing this goal. A Chapter 13 provides the legal structure for you to reorganize your debt where a Trustee appointed by the Court will disburse monies in a plan to your creditors in a manner that is generally significantly more favorable than arrangements made outside of the bankruptcy process.
The Law Offices of David J. Babel, Esq., P.C. provide quality, professional bankruptcy attorney services to the entire Westchester/Bronx and Rockland County area, including:
Yonkers
Mount Vernon
Port Chester
Eastchester
New Rochelle
White Plains
---
Still unsure of which bankruptcy option is right for you? Contact: The Law Offices of David J. Babel, Esq., P.C., experienced bankruptcy attorneys in Westchester/Bronx and explore all of your options.

A FRESH START TO WIPING OUT OR MANAGING YOUR DEBTS STARTS HERE!

Call the office for a FREE TELEPHONE CONSULTATION: (718) 881-2490
Hablamos Español